Entrepreneur
Expanding beyond a new media studio art practice, I launched Siren, a feminist dating app to humanize the space of human connections through technology.
Entrepreneur
* Empathy Projects *Will ideas into existence *Impact the real world
SoophahGenius (2018-present) | Co-Founder and Creative Director
Stories are a timeless and powerful tool for engaging, persuading and connecting with others, and SoopahGenius is inventing the products that will revolutionize how stories are created and shared.
We believe that everyone has the potential to be a great storyteller, and our company is dedicated to unlocking this capability in all of us.
Siren.mobi (2014 - 2017) | CEO and co-founder
The first feminist dating app that eliminated objectification. Daily questions by awesome thinkers such as Arianna Huffington and Esther Perel started meaningful conversations and revealed real personality.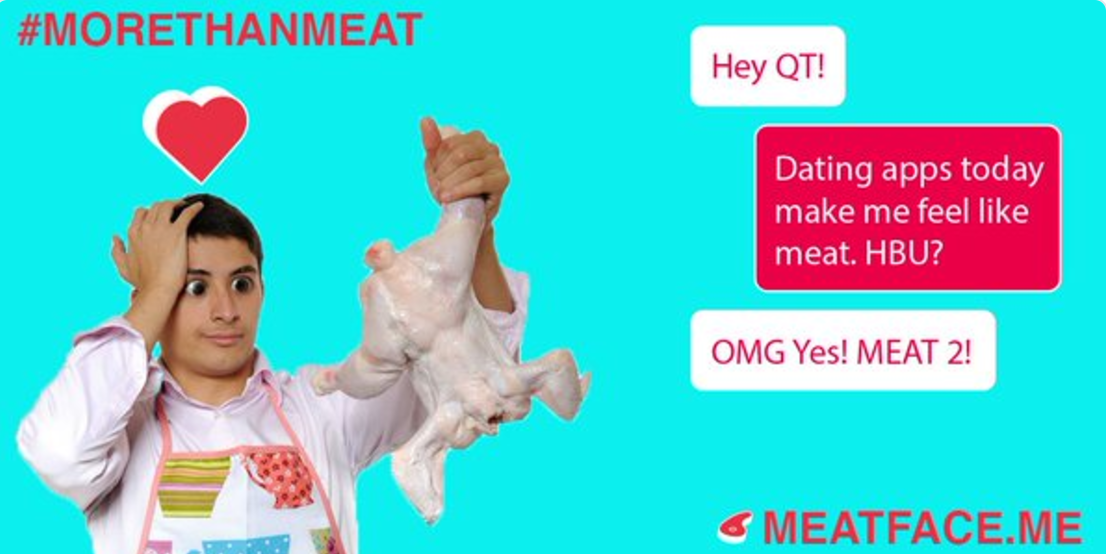 "We are #MoreThanMeat"
MeatFace: A Tinder Social Hack
A collaborative campaign between Siren and artist marketing group, Hello Velocity, enabled Tinder users to upload a "MeatFace" as their profile picture, a stance against the dehumanizing meat market of dating apps.
"A poignant reminder for us to turn off to turn on"
Durex #Connect
Durex, the global sextech leader, partnered with Siren, with a tantalizing promise of a new technology that would revolutionize sex in the bedroom. Couples from around the world offered to test, and the reactions of these couples was a moving commentary on technology and intimacy.